Post Match Administration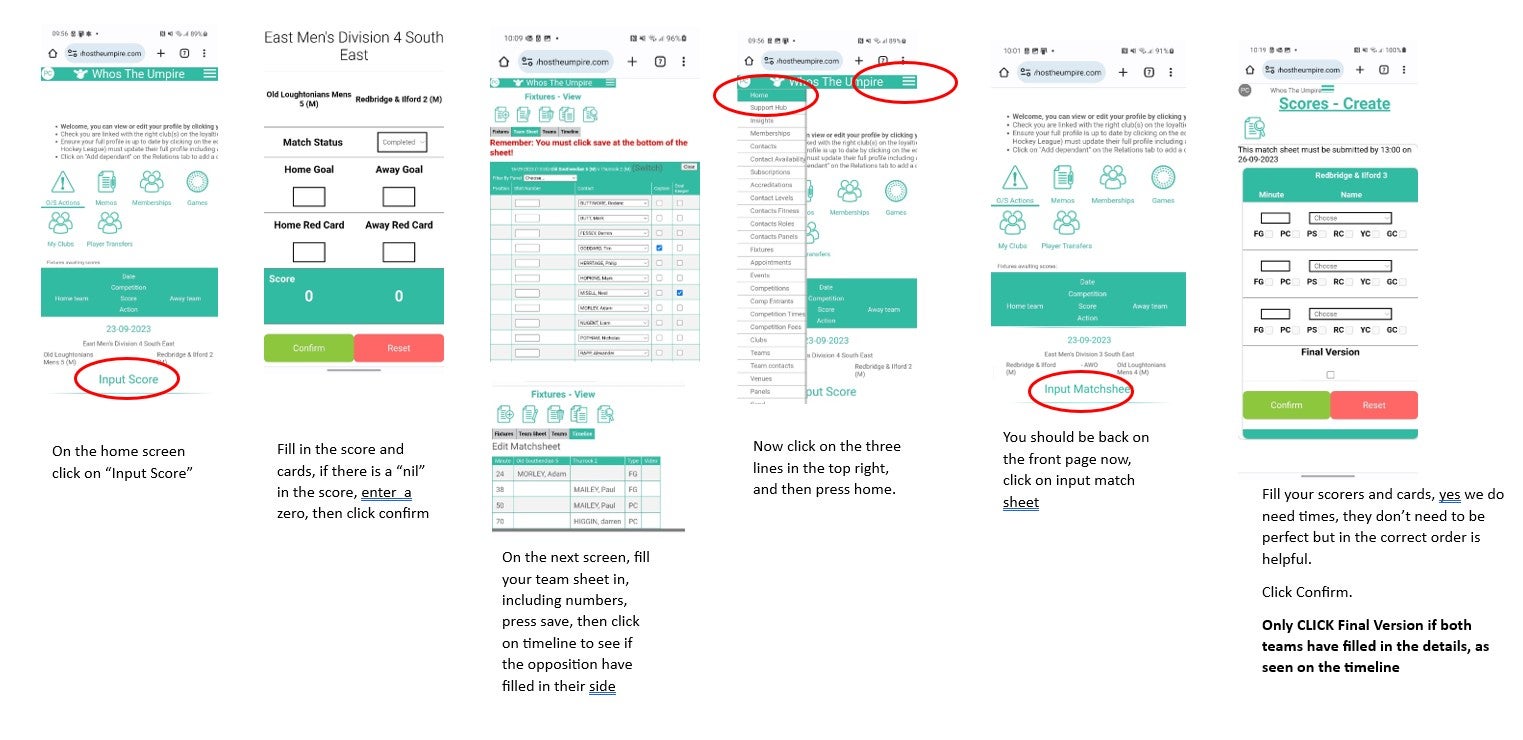 Now we are four weeks into the season we've had a chance to look at the completion rates for match data on GMS. Completion rates are considerably below those being achieved at the end of last season with roughly 30% of matches having something missing. Whilst the system hasn't changed it seems a lot of the people filling it in have so we've re-done the guidance from last year, complete with screen shots. This can be found here:
As a reminder, its a three step process.
Score Entry
Confirm team (you must press save on the team sheet page after the match)
Enter Scorers / Cards
Bits and pieces that cause problems:
You need to enter a score, even if its "0", just leaving the "0" blank causes the system to think its not been filled in.
You don't need to log out and back in again, just go back to your home screen.
If you don't put a goal time or type (FG,PC,PS) it won't save and report a non-conformance
Shirt numbers - These do need to be added as its in the regs, if a player doesn't have a shirt number the system will allow you to leave it bank now.
Once you've put the score in, the screen on the front page changes from "input score" to "input matchsheet" in the same font and colour, despite this it takes you to a separate screen.
DO NOT FINALISE IF YOUR OPPOSITION HAVE NOT ENTERED THEIR DETAILS AS VISIBLE IN THE MATCH TIMELINE,
We are now beyond the "bedding in" period so the Committee will be starting to track non-conformance, this year isn't like last year where the system didn't work, its fully functioning and enough clubs are managing to be at 100% that we are comfortable in issuing warnings to those clubs / teams are falling below the expected standard.